I was out walking my dogs today over three of the six and a half courses that our little seaside town of Troon has to offer, when I thought how great it will be to see visitors back to these shores in the not too distant future. Even two days after a rare snow flurry here on the Ayrshire coast the courses look great and the team re-shaping so much of the Portland course at Troon (from before sun up until well after dark I notice!) are doing a fantastic job. That got me to thinking that when our visitors from all corners of the world start visiting again so many places will look very different.
Starting in the Home of Golf – the appearance of the Auld toon will look very different when you look over your shoulder on the first tee (if you are right handed) or when playing the last. The extension to the Rusacks Hotel has created a very different look to that which we have known for so long.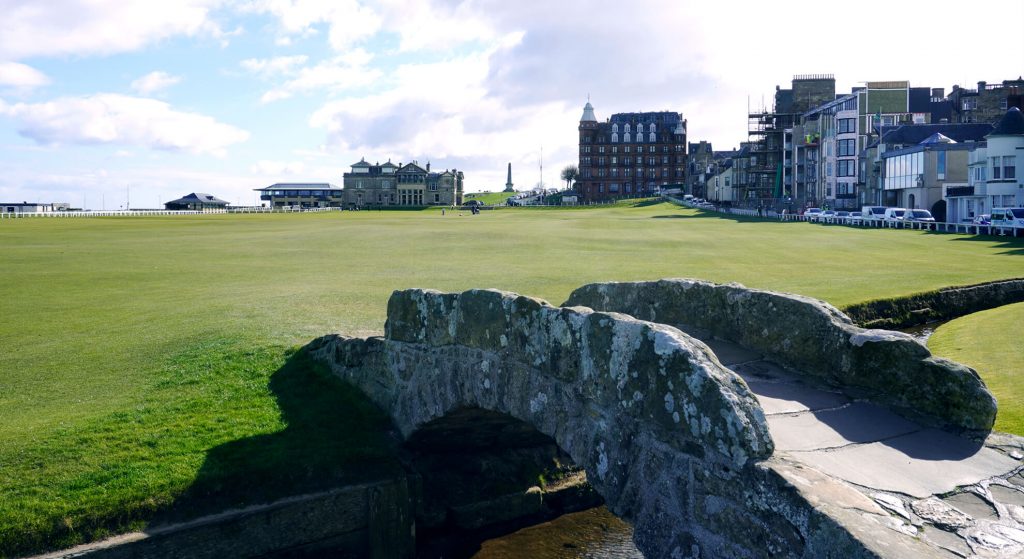 As will the appearance of the Old course Hotel from the 17th green or especially from the Links Clubhouse. Its additional suites have changed the view quite a bit.
It is great that the Home of Golf will have even more space for the golfers who want to make the pilgrimage to the land where the game began – especially as we are becoming more and more aware of huge pent up demand to come here!
Even the Eden Clubhouse is being re built by the Links Trust which shows a great desire to keep moving the ultimate golfing destination forward all the time to greater and greater heights!
I will add many other new additions to so many courses and hotels over the next few months and hope to be able to show as many of you as possible these in the flesh very soon in a post C-19 world!